AP German Language and Culture Tutors in Portland, OR
Results 1 - 7 of 7
Education
Chapman University - B.A., French, Minor in German Studies
Experience
In order to make this a reality, I plan to attend graduate school and work towards a master's degree in education.In my free time, I have a lot of interests . They include reading, hiking, swimming, writing, baking, singing, playing guitar, and learning new foreign languages....
Education
New York University - Bachelors, Anthropology , University of York - Masters, Zooarchaeology
Experience
My bachelor's degree in Anthropology from New York University and my master's degree in Zooarchaeology from the University of York in the UK contributed to the educational background I employ in my tutoring . I also concentrated in Archaeology and Religious Studies at NYU, so...
Education
American University - Bachelors, International Studies
Experience
I travel as often as possible . I enjoy dancing, whether I am doing it or attending a performance. AP German Language and Culture, Conversational German, Conversational Italian, German, German 1, German 2, German 3, German 4, Italian, Languages I started learning German when...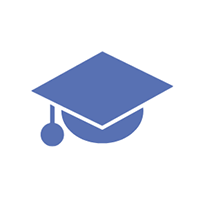 Kris N.
Private AP German Language and Culture tutor in Portland, OR
Education
The Evergreen St. College - BA, Journalism , Atkinson Grad. School of Management, WU - MBA, Finance/Org. Dev. & Design, Western...
Experience
quot; My tutoring subjects include writing, English/ESL, German, Japanese, business, and fun . I'm excited about empowering students with the skills, perspective, and motivation to achieve their dreams and make a difference . My interests include backcountry skiing,...
Education
University of Oregon Major: Romance Languages Minor: European Studies Departmental Honors/Cum Laude 3.91 GPA Universitaet...
Experience
I feel that I'm a great tutor because I'm personable and extremely knowledgeable in the topics I tutor. German 1, AP French, AP French Language and Culture, CLEP French, French, French 1, French 1, French 2, French 3, French 4, SAT Subject Test in French, SAT Subject Test in...
Education
Master's in Social and Cultural Anthropology from the Freie Universität Berlin (Free University Berlin), 2012-2014; GPA:...
Experience
As a final note: Language is a living artifact, a process - tutors should be immersed in the subjects they teach ! I have written journalistically for various online magazines and academic journals, and continue to work on a freelance basis as a copy-editor and writing coach...
Education
Vienna University of Economics and Business Vienna, Austria B.B.A. in Entrepreneurship & Innovation Sep 2012 - Feb 2017 ...
Experience
Tutoring is all about passing on knowledge, skills and experience from one person to another and requires an enormous amount of patience on both ends . Through my education and work experience I have accumulated mentoring and motivation qualities and interpersonal skills...